Right thinking produces right living!
Experts say it takes 6 weeks to break old habits and form new ones that last. With the Fast From Wrong Thinking Collection you will discover how to obliterate thoughts holding you back from the life God intended for you – a life beyond your wildest dreams!
---
Fast from Wrong Thinking Collection
Start seeing real transformation — from the inside out. This Fast from Wrong Thinking System includes Gregory Dickow's Fast From Wrong Thinking 40-Day Devotional, his original Fast From Wrong Thinking teaching on DVD, a dynamic 5-CD audio teaching series as well as a special bonus mini book, Winning the Battle of the Mind. This $60 value is priced at only $40.
These powerful resources feature the same messages and principles which changed Gregory Dickow's life, along with countless thousands of others! By renewing your mind, conquering your thought life, breaking the thoughts of failure, and filling your mind with the Word of God, you will have great success in gaining God's abundant life!
Complete Collection Includes:
Fast from Wrong Thinking – 40-Day Devotional
DVD Message – Original FFWT Teaching Give
5-CD Audio Teaching Series
Winning the Battle of the Mind – Paperback Mini Book
Order this collection for your gift of $40 or more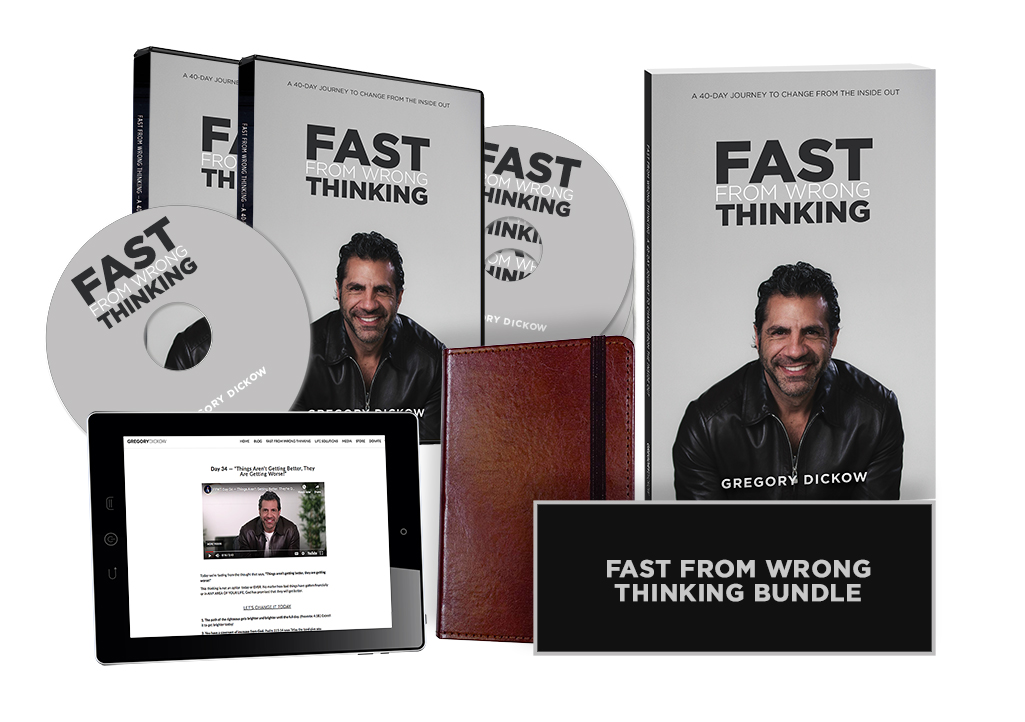 Order Collection
Sign up for the FREE 40-Day Fast from Wrong Thinking email devotional.