March 23, 2023
Dear Friend,
As you know, the devastating earthquakes that recently struck Turkey have left countless families without homes, without basic necessities, and many without hope. Alongside our ministry partners in Iskenderun & Hatay, which is near the epicenter of where the earthquakes struck, we have been working tirelessly to provide relief and support to those who have been affected by this tragedy. There is more to do. There are more people to reach. And together, we can continue to make an impact.
Our team has been working around the clock with our partner church in Istanbul to build, what they are calling, "TENT CITY." Thus far, they have built 72 tents, which can house up to 10 people, and the tents are providing insulated shelter, protection, food, and other basic necessities to those who have lost everything. Tent City is a safe haven for families, providing a temporary home until they can get back on their feet. Many of these people have each lost a family member and have never heard the Gospel before. 99% of Turks are Muslims, and the remaining 0.1% are Christians or believers of other officially recognized religions like Judaism. Source
Check out this video from our team in Turkey
Our commitment is to provide at least 100 tents. This is a massive undertaking since 1 tent for 1 family costs $500 US dollars. Our team on the ground is sharing the Gospel and BRINGING HOPE to every family who utilizes these new tents, as we show them God's LOVE IN ACTION. I will personally be going there next week to minister, comfort, and encourage the believers there.
But we cannot do this alone. We need your help. Your donation will help us provide the resources needed to create a secure, comfortable, and safe environment for those who are currently living in extremely challenging conditions.

Imagine the relief and gratitude these families will feel when they see the Tent City you helped create. With your support, we can give them a sense of hope and a chance to rebuild their lives after the devastating earthquake.

Please join us in our efforts to help the families affected by the tragic earthquakes in Turkey. Donate today, and together we can continue to build Tent City by providing hope and support to those who need it most.

I want to sincerely thank you for your continued support, compassion, and prayers. In return, I am praying for abundant favor and blessing to surround you and your loved ones.

I will keep you posted when I get back from my trip to Turkey.

In His Love,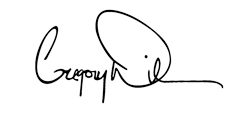 P.S. When you donate through Gregory Dickow Ministries, 100% of your contribution goes directly to our partner churches on the ground to provide aid to their church family and community – the invisible people who need help immediately. When you donate through Gregory Dickow Ministries, there is no bureaucracy, politics, or delay.
"He gives power to the weak and to those who have no might, He increases strength."
Isaiah 40:29
February 8, 2023
Dear Friend, thousands of people in Turkey and Syria are painfully struggling from the devastating earthquakes that struck on the morning of February 6. The magnitude 7.8 quake and its aftershocks have triggered a humanitarian disaster of unimaginable proportions.
Will you join me in prayer?
Heavenly Father, we trust in You in the midst of tragedy, and we send forth angels (Psalm 91:11) to surround our brothers, sisters, and church families in Turkey and Syria. Your covenant love, protection, and restoration belong to your children. We thank You in advance for providing your wrap-around presence (Psalm 61:1-4) and comfort beyond our understanding. We know You are near the brokenhearted (Psalm 34:18) and your power and strength will ignite within us, who are able to support and provide resources of relief, a passion, and the means to respond. Thank you for providing innovative ideas and resources to us so we can act. In Jesus' Name. Amen!
"For I was hungry and you gave me something to eat, I was thirsty and you gave me something to drink, I was a stranger and you invited me in…" Matthew 25:35
On Monday, I heard from one of my dearest friends, the Senior Pastor of one of our partner churches in Turkey. As of yesterday, two of their Bible School graduates were still lost near the epicenter of the 7.8 magnitude earthquake. He was heartbroken — as am I—so many people have died or are still buried alive — but we are still trusting God for miracles.
Across parts of southern Turkey, people sought temporary shelter and food in freezing winter weather and waited in anguish by piles of rubble where family and friends may lie buried. One elderly lady had not seen any rescue teams and cried, "Where are the tents? Where are food trucks; we survived the earthquake, but we will die here due to hunger or cold."
Sadly, the needs are rising rapidly in Turkey and Syria, and not everyone who requires assistance is visible. Over 75% of all sub-districts in the country are classified as being under severe, extreme, or catastrophic conditions.
BUT, WE ARE HERE TO BE LOVE IN ACTION AND WE HAVE A WAY TO RESPOND.
As I mentioned above, together and through our dear partners on the ground in Turkey, we can tangibly provide substantial relief. It's true that there are numerous incredible organizations and ways to financially support those who have been affected. However, when you donate here today, 100% of your contribution goes directly to our partners on the ground to provide aid to their community – the invisible people who need help immediately. When you donate here, there is no bureaucracy, politics, or delay.
As your heart and the Holy Spirit leads you, will you please join me and others in giving your most generous gift today? We will begin sending funds this week.
I look forward to hearing from you today, if possible.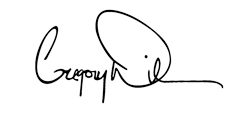 P.S. THANK YOU! "Mercy to the needy is a loan to God, and God pays back those loans in full." Prov. 19:17 (MSG)