Your restoration starts today!
It's never too late. Nothing is too broken or too far gone when you have GOD on your side. God will restore! This powerful package by Pastor Gregory Dickow will teach you how to reclaim what belongs to you. You will be encouraged and believe in the power of restoration!
---
God Will Restore Package
Discover how to get your stuff BACK with the God Will Restore package. This package includes the Restore! 4-CD series, the Give Me Back My Stuff 5-CD Series, and the mini-book 30 Things That God Wants to Do for You. This $66 value is priced at only $30.
These powerful resources by Gregory Dickow will teach you the amazing revelation from God's Word on how you can restore the things that have been lost, broken, and/or damaged in your life.
Complete Package Includes:
Restore! – 4-CD Series
Give Me Back My Stuff! – 5-CD Series
30 Things That God Wants to Do for You – Paperback Mini Book
Request this resource for your gift of $30 or more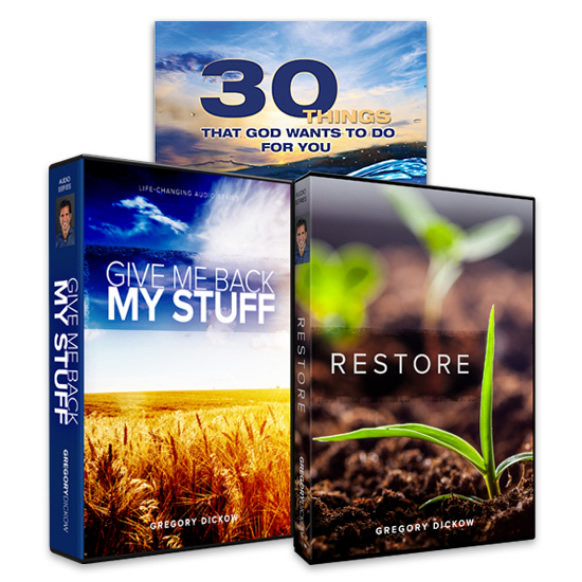 Order Package