Haiti Relief
I want to ask for your rather urgent response to help our missionaries in Haiti. A gift of ANY SIZE will go directly to providing relief, hope, healing, breakthrough, and the Good News to the poor and suffering in Haiti who need God's loving touch. Please join me in giving, as you are able, and let's continue to BE LOVE to a weary world.
I'm grateful for your generosity. And believing for your harvest too!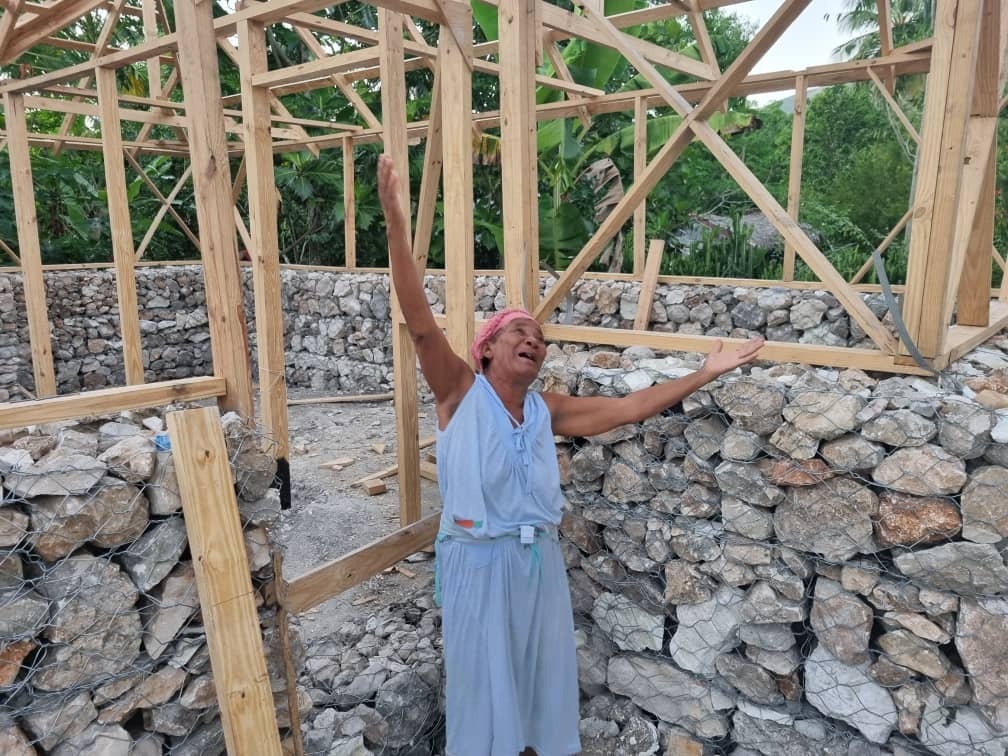 Hatian widow worships at the construction site of her new earthquake resistant home.

I Want to Give towards Haiti