For many years before I was saved, and for many years after, I was emotionally damaged. I felt rejection. I felt inferior. I felt insecure. Something happened in my childhood, and I was a broken person. Maybe you have been too. Perhaps you know what I'm talking about. Maybe you know somebody like that. Or maybe you are married to somebody like that. Emotionally, you're just broken. You're broken in your relationships because you're broken in your soul.
But what changes that? What changed my life? It was a revelation of God, not as my Lord, not as my King, not as my Savior, but as my Father. This is what changed my life. This corrected concept of God healed me. This connected me to God in a real way.
Whatever insecurities you feel in your life, whatever fear, whatever makes you feel small or insignificant, or low self-esteem or you're not feeling worthy, all of that gets fixed when you heal the "Father Fracture."
Most problems in our lives stem from this Father Fracture. Our emotional issues, our relationship issues…they all stem from a misconception of and disconnection from our Heavenly Father. When you're separated from the Father, life becomes tragic. Look at the prodigal son in Luke 15. Disaster struck his life the moment he was separated from His Father. When we are separated from our Heavenly Father—when we live distant from His love, His dreams, His wisdom, His touch—life will take its toll. We will be lost, disappointed, dissatisfied. But when we truly know and connect with God as our Father, everything changes.
What happened when the prodigal son returned home?
"When he was still a great way off, his father saw him and had compassion, and ran and fell on his neck and kissed him. And the son said to him, 'Father, I have sinned against heaven and in your sight, and am no longer worthy to be called your son.' "But the father said to his servants, 'Bring out the best robe and put it on him, and put a ring on his hand and sandals on his feet. And bring the fatted calf here and kill it, and let us eat and be merry; for this my son was dead and is alive again; he was lost and is found.' And they began to be merry." (Luke 15:20-24)
What a picture! The prodigal son is at his worst, lowest point, yet the father still runs to him, kisses him, and restores him. And this is what we can expect from our heavenly Father. He runs to us. He pours His love on us. And when we are at our worst, He restores us—to righteousness, royalty, and holiness. He restores to us the joy of our salvation and turns life into a celebration.
When you see the Father and His love like this, the way it really is, He will heal everything that's broken, He'll fill in all the gaps, and He will satisfy you like nothing in this world ever can or will. You will be able to live from a place of satisfaction and an overflow of confidence in God's love.
This is what changed and healed my life. And I believe it will change yours as well.
If you want to learn more about healing this father fracture and seeing God for who He really is, check out my message below—Healing Insecurity: The Father Fracture. In it, I'll help you systematically tear down every wrong concept of God and replace it with the right one. Check it out below and reach out to me on Facebook or Twitter if this encouraged you today!

---
Featured Resources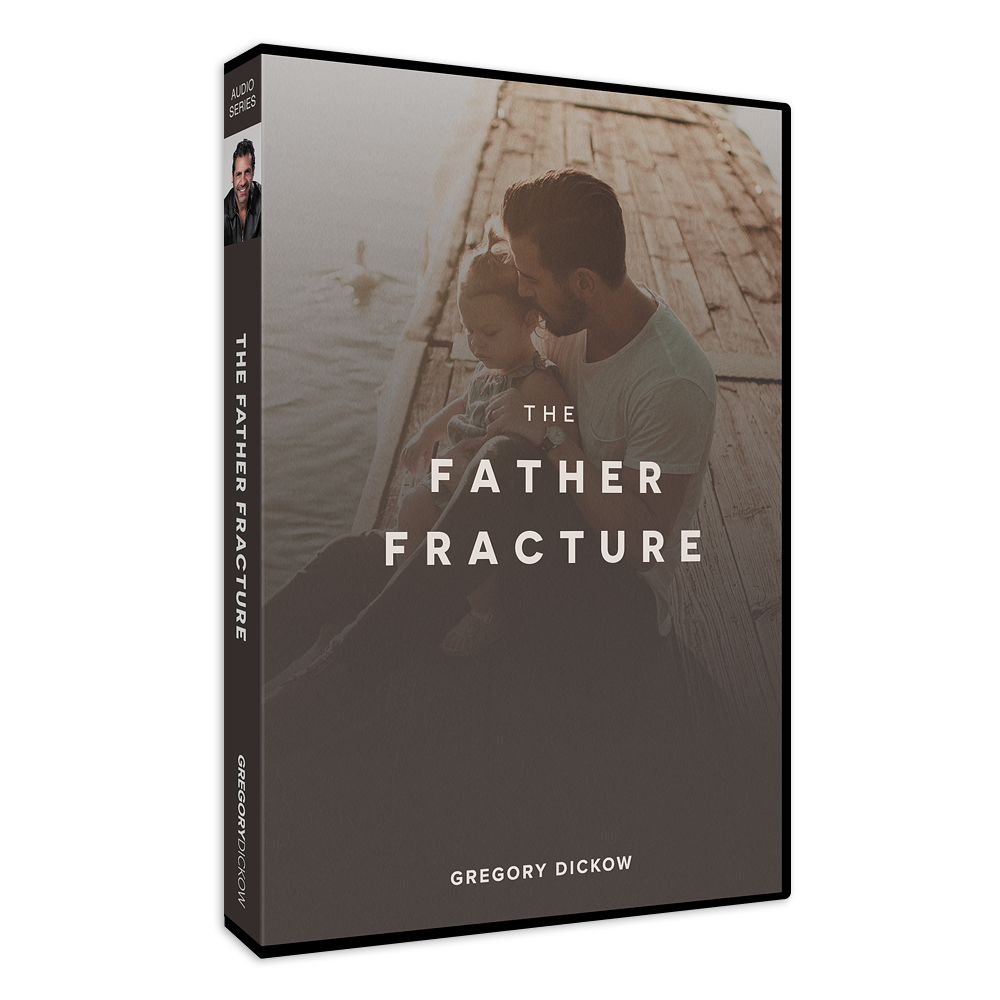 The Father Fracture CD Series
Get this 2-CD audio series for
your gift of $25
The Father Fracture Collection
Receive the entire collection
with your gift of $100